Relax.
We have your
thanksgiving dinner
entirely covered.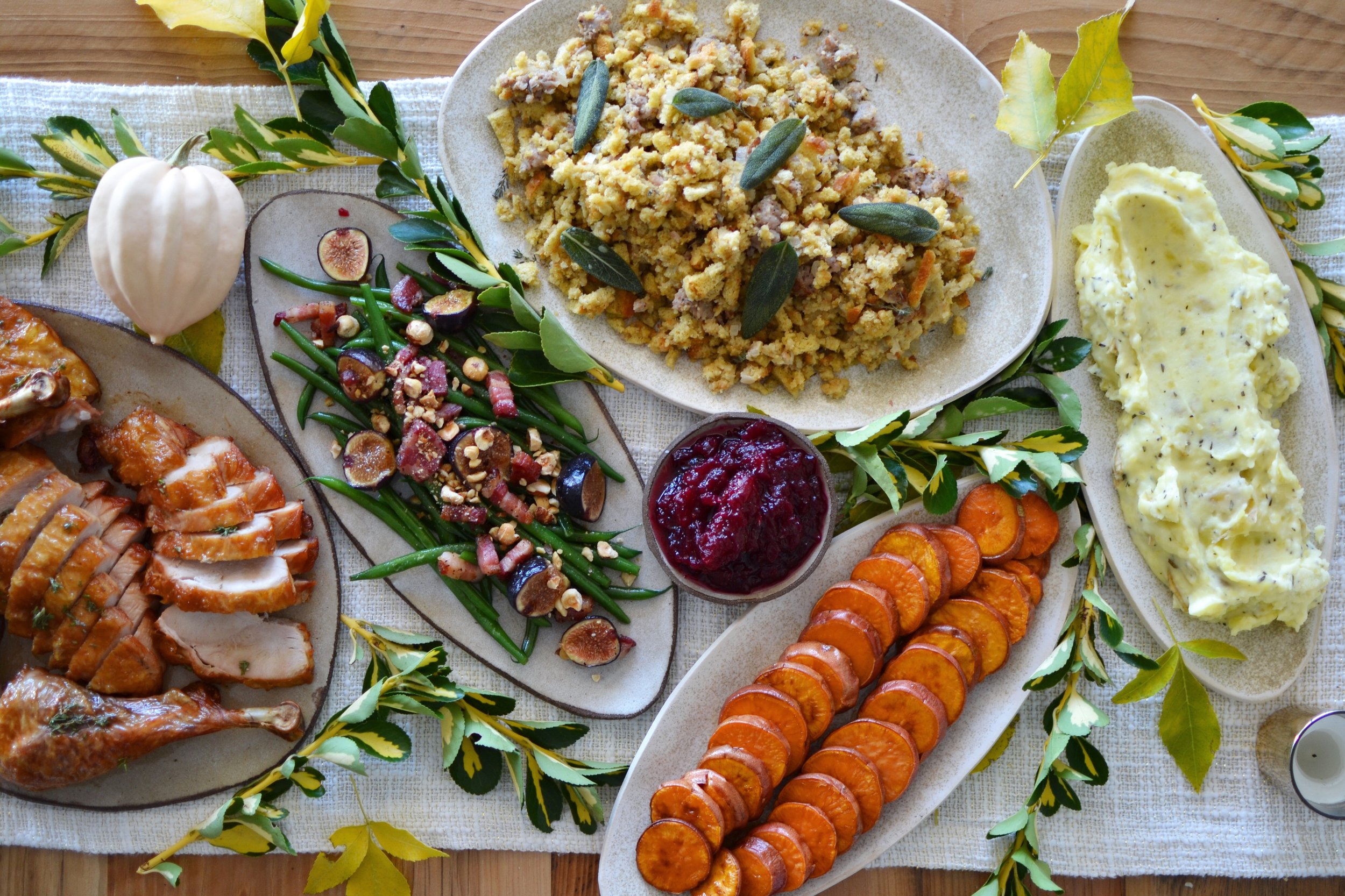 All you'll need to do is
pour a glass of wine,
simply reheat using
our detailed instructions,
and serve.
AVAILABLE FOR PURCHASE NOW
Don't forget your Thanksgiving morning pastries!
Did you know Butter and Salt also owns the Reno-based bakery Perenn Bakery? Head over to their website now to secure your fresh Thanksgiving pastries, a perfect pairing for the perfect Thanksgiving meal!
DETAILS
PICK UP TIME: BETWEEN 10PM-4PM, WEDNESDAY NOVEMBER 27TH
ALL ORDERS MUST BE PLACED BY WEDNESDAY, NOVEMBER 20TH
FREQUENTLY ASKED QUESTIONS
Can you split orders? I only have four people.
-We do not split orders, but think of it as a blessing, you will have leftovers!

I have 10 guests, should I order two packages?
-YES